Ladakh Overland Safari18 Days
Ladakh, Leh, Kargil, Srinagar, Delhi, Taj Mahal and Jaipur

This adventure filled kashmir and Ladakh tour explores the variety that is India. Beginning in Kashmir you'll stay at a houseboat on a beautiful lake. Relax aboard romantic Shikara and experience the enchanting floating gardens and Mogul gardens. Visit some very exciting resorts, enjoy horseback riding. Then it is off to Ladakh with its lunar landscape and ancient Buddhist culture. Finally top it off a grand tour of Golden Triangle of India Delhi, Jaipur and the famous Taj Mahal

Day I NEW YORK/DELHI:Welcome aboard flight to Delhi, enjoy the regal hospitality by silk sari clad hostesses. Indulge yourself with delicious Indian and Continental cuisine.

Day 2 DELHI: This evening arrive in Delhi, where you'll be received and escorted to Hotel Ambassador/ Hotel Qutab.

Day 3 DELHI/SRINAGAR:Fly to Srinagar upon arrival you will be escorted to deluxe houseboats. Afternoon at leisure.

Day 4 SRINAGAR (Gardens and Lakes):Cruise through Dal and Nagin Lakes float through a network of canals to the enchanted floating gardens of Nishat and Shalimar; built in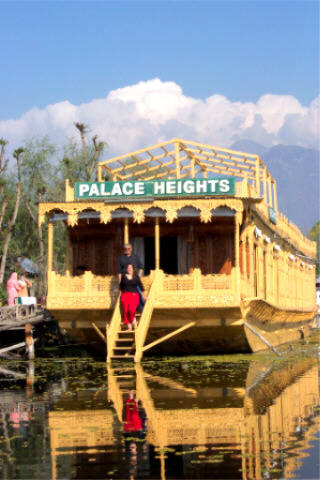 the 16th C. by Moghul emperors. Lunch will be served onboard the Shikara (Gondola).

Day 5 GULMARG: Today travel by car to Gulmarg, worlds class resort at 9,500ft. and flanked by Nanga-Parbat, a 28,000ft.peak. There is horseback riding to Khilanmarg and a chairlift for an aerial view. Gulmarg features a lovely golf course-the highest in the world and was a former playground of the Raj.

Day 6 SRINAGAR/KARGIL: Morning departure by car/coach to Kargil, enroute stops include Sonamarg and Baltal hamlets famous for rugged snow peaked meadows. Past Baltal cross over Zoji-La Pass 11,500 ft. we are in Drass valley with strikingly different landscape dotted with remote mud huts giving an impression, that you really have traveled back in time. After a passport check we continue on to Kargil. Overnight in a local hotel/Inn.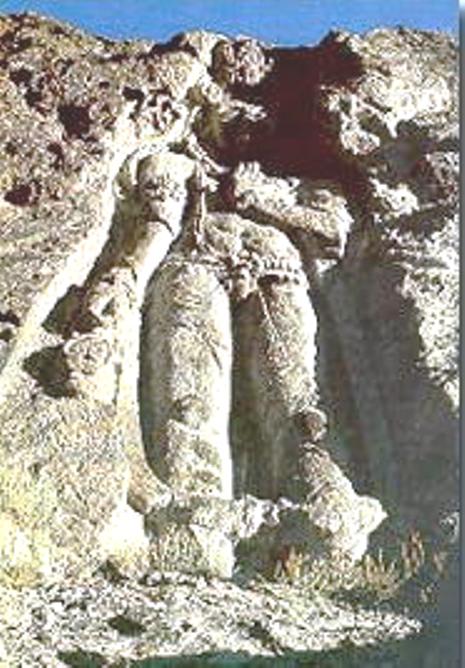 Day 7 KARGIL/LEH: Morning visit to local Immambarah and Turkish inspired architectural structures from the Silk route days, when this used too be a major stop for Central Asian trade route. Enroute to Leh stops include Mulbekh Monastery, perched on a mountain over the village of the same name, known for the huge image of Buddha carved from a giant rock. After Mulbekh, continue on to Alchi and Likir Monasteries. These monasteries house Buddha and renowned 1000-year-old religious wall paintings. This evening arrive in Leh and check into local hotel/inn.

Day 8 LEH: Wakeup to this exciting ancient capital of Ladakh, which was a major trading post in the heydays of Silk route era. To acclimatize we'll stroll thru the ancient bazaars of Leh and stop at numerous Buddhist neighborhoods and visit a local family.

Day 9 LEH: Today's sightseeing, Leh Bazaar, Leh Palace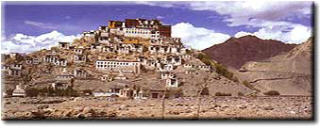 and Sankar gompa, the women's vegetable market in the afternoon. This evening evening the Sankar monastery, Leh Gompa, It is situated above the Leh Palace and was built in 1430. It contains a 47 ft. high statue of the Buddha, which the Ladakhi call Chamba. According to the Lamas this splendid statue is the future Buddha. Butter lamps burn day and night in front of this statue. Sankar Gompa, Just 2 miles from Leh is this monastery that has a formidable collection of miniature of pure gold and a number of exciting paintings. It is well lit and may be visited in the evening as well.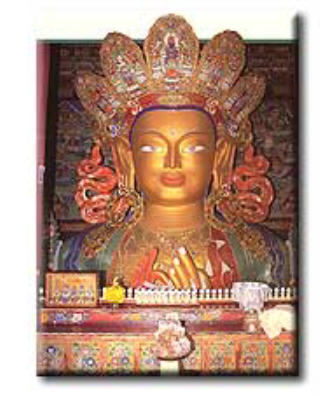 Day 10 HEMIS/SHEY PALACE/THIKSEY: Today we'll visit Hemis Gompa, Ladakh's largest monastery. It contains a number of gold statues and Stupas decorated with precious stones and a superb collection of Thankas, including one that is the largest in existence. On our way you'll also Shey palace with its remarkable statue of Buddha and panoramic views of Indus valley. We will meet the monastery's resident Lama, if permitted.

Day 11 FIANG/LAMAYURU/KARGIL: On our way to Kargil, we'll stop at Fiang to visit the monastery of the Red sect. Of Buddhism. Fiang Monastery possesses some of the most exquisite statues and Thankas ever assembled. Further along we'll descend into the Indus valley, where a sudden bend reveals a strange village, Lamayuru and Ladakh's oldest monastery. There are also ancient caves carved from the mountain. Overnight at a local Kargil Inn/hotel.

Day 12 KARGIL/SRINAGAR:
Today we return to Srinagar and the deluxe comfort of our houseboat. At leisure for swimming, water skiing or sun bathing.

Day 13 SRINAGAR: Today you'll visit some cottage industry units, where you'll have a firsthand look at men women children create some fine world class handicrafts. This evening enjoy a special feast.

Day 14 SRINAGAR/DELHI/AGRA: This morning fly to Delhi and drive directly to Agra, home city of the famous Taj Mahal and the Agra Fort. Taj View/Clark's Hotel.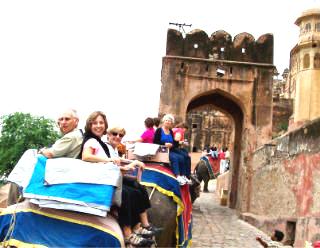 Day 15 AGRA/FATEHPUR-SIKRI/JAIPUR:After breakfast visit Taj Mahal, the monument of love that Emperor Shah Jahan built in the 16th. Century. You'll then visit Agra Fort, which served as the final living quarters for the Emperor to live in imprisonment. We continue on to Jaipur with a stop in Fatehpur-Sikri, a huge fort complex that served as capital of India before it was moved to Delhi in 17th.century. Stay at Jai Mahal Palace Hotel/Trident hotel

Day 16 JAIPUR/DELHI: Today's highlight is an elephant ride to the Amber Fort followed by exploration of the city and bazaars. Afternoon sightseeing at the City Palace, the Albert Museum and the Observatory. Later on leave for Delhi. Arrival and transfer to hotel. This evening is free.

Day 17 DELHI:
Morning tour will take us to the Presidential Palace, Parliament House, India Gate, Qutab Minar Tower, Jantar Mantar, and the fashionable Connaught Circus. Red Fort, Chandni Chowk, Mahalaxmi
Temple and Mahatma Gandhi Samadhi.

Day 18 DELHI/NEW YORK: Early morning departure from Delhi to New York.



Departure Dates:
2013: Apr 8, 22 May 6, 13, 20, 27 Jun 3,10, 17, 24 Jul 8, 15, 22, 29 Aug 5, 12, 19, 26 Sep 9, 16, 23, 30 Oct 7, 14, 21





Tour cost:
$4988.00
Single supplement. $2683.
Total Taxes & Fees 627.16
Airline Tax and fees summary:. 497.10YQ 0.90YR 33.40US 5.50YC 7.00XY 5.00XA 2.50AY 12.48WO 32.38IN 26.40YM 4.50XF
High season air surcharge apply during following periods:
$550.00 Jun 1-Aug31 & Dec 1-24

TOUR COST INCLUDES:
+Round trip economy coach airfare from New York/Los Angeles** and airfares within India
+Hotels with daily breakfast
+All meals in Kashmir and Ladakh
+Transfers to and from airports to hotels
+All transportation
+Baggage handling
+Sightseeing tours as per itinerary by coach or chauffeured cars
+Local English speaking guide.
**Add-on applies.


For questions and reservation request, please call (800) 421-8975 US/Canada

Add-on Airfares Please call (800) 421-8975 for add-on airfares from your hom city.